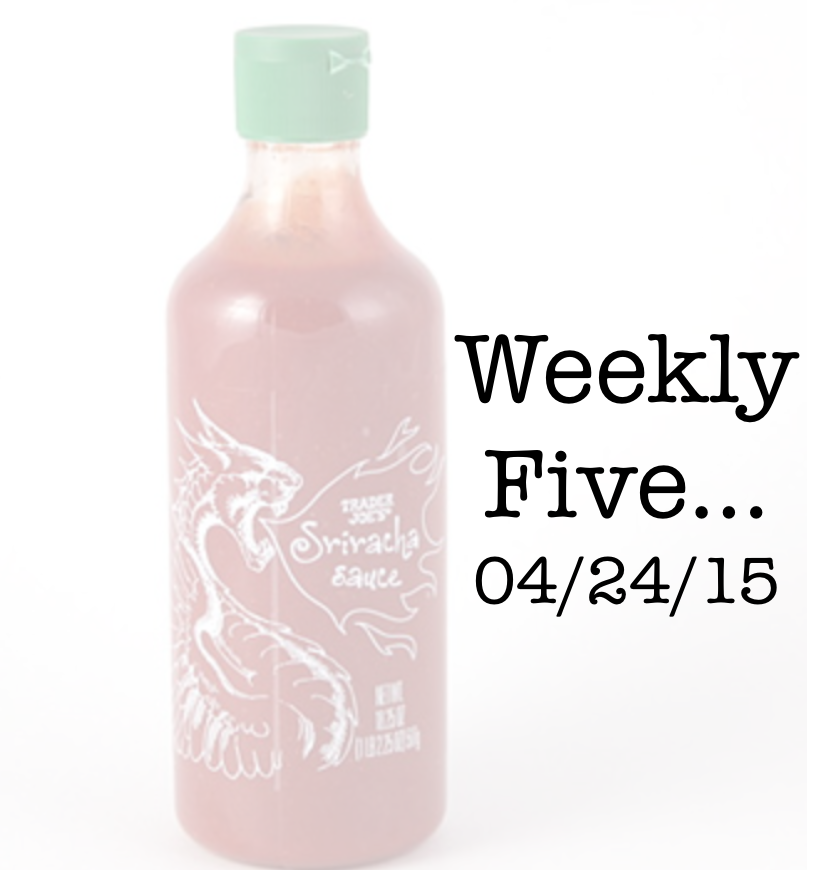 What? What? Welcome to this week's edition of the Weekly Five: Stuff We're Digging!
I've been kicking it old school 80's for the past couple of weeks. It is hard to single out just one jam to play so I won't even try. Instead I will just encourage you to close your eyes and think of the great tunes that take you to a happy spot. Listen to one of those tunes as soon as possible.
Next up, we are desperately trying to eat at home more. But, living in the south means overcoming the call of bbq. Not much to share here, but just so you are educated about the differences in regional bbq, here is a great list of bbq across America. My momma was absolutely obsessed with Eastern North Carolina Barbecue (notice, it is spelled out). Please also note that Eastern Carolina style is vinegar based. I loved that when I was a wee girl, but now I'm red sauce all the way.
Another thing I've been obsessed with lately is Sriracha sauce. I know that it is the trendy sauce right now, but I'm just getting into it. It's like the man beard of sauces. My favorite kind is Trader Joe's Sriracha. Yum!
While we are on a food kick, I really need to get back in line on clean eating, so things that help promote that need really rock. Clean Eating vs Paleo if you are looking for a real quick set of tips and tricks on how to eat clean.
Lastly, I returned home to Anna obsessively watching this show about plastic surgery gone wrong, Botched. Is that real? It's on E! How awful; the idea of a botched plastic surgery, not E! The network is lovely.
That is the goodness we have for you this week. We hope you enjoy. And if you are having a bad day we hope that these things help inspire you to pick out five things that you might be loving at this very moment – bad day and all. If you are having a great day, put some Trader Joe's Sriracha on some clean organic veggies and chill out to some 80's tunes.
Have a great week!