What is Vexteo?      @Vexteo
We are you. Say what?
Yes, you read that right. Each one of us has stories, experiences, learnings, and knowledge to share. Vexteo believes that we can lift one another up and set ourselves free by sharing those stories. We are the world's first grassroots peer2peer inspiration and storytellers' platform.
Born in Atlanta, Georgia in 2011, Vexteo has been slowly churning and reinventing itself in order to provide a safe place for artists, creatives, and new creators to share, regardless of format – whether voice, audio, imagery, text, or video. Vexteo will evolve as our creators evolve.
Founded by a media junkie and fanned by an incurable optimist, our goal is to inspire, encourage, and ensure that we leave no dreams of creativity unexplored in each person with which we connect.
You won't find comments or ratings on content on Vexteo. We aim to share without judgement.
Our passion is sharing others' stories. Please join us.
Vexteo…these are your stories…
Who is Vexteo?      #VXTCrew
You are. Truly. Vexteo is about you. And them. And all of us. But, peek behind the curtain and here are the faces of the folks getting this thing rolling…
Kat Kelly: Founder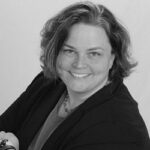 Kat Kelly has been a media junkie since she started her first newsletter at the ripe age of six. Growing up, Kat wanted to be a rock-star, but traded it in for the need to make ends meet and desk-jockeying. A late bloomer in her professional development and educational pursuits, she was often afraid to take the risks to put herself at the forefront of things she felt passionately about. Determined to help others not make those mistakes and not put their dreams on hold, Kat's dream is to help content creators take the leap and develop their stories, no matter what the format.
Kat feels lucky to have had the opportunity to build, grow, and nurture strong brands. Prior to founding Vexteo, Kat served as the Vice President of Media and Marketing for Discovery Communications.
There she was better known in professional circles by her grown up name, Kathryn. In her time with Discovery, Kat was responsible for developing digital-native talent from the HowStuffWorks and Discovery dot com organizations. She also worked across multiple disciplines to develop and execute strategies to grow brand awareness, audience loyalty, and consumption through advertising, online and offline marketing, public relations, social media, partnerships, internal and external communications.
Going farther back, Kat managed the online marketing for EarthLink. Before that, she spent four years on the direct agency side of the house with Response Media. Digging into the way-way-back machine, she spent four years with Creative Loafing Media Group and helped lead the 30+ year old newsweekly into the digital age.
She loves mentoring and coaching others and she sees Vexteo as congruent to that passion. 
Kat has a Master of Arts in journalism/strategic communication from the University of Missouri – Columbia and a Bachelor of Arts in journalism/public relations from Georgia State University.
Vexteo is her labor of love. She hopes you love it too…
Anna Leary: Director of Editorial Operations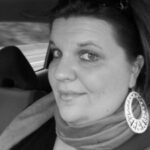 Anna Kelly-Leary is an incurable optimist and is truly passionate about helping others share their story to inspire others.
Anna's call from early childhood was simply to help people. She started with a lot of volunteer work in her teens that led to leading service groups on her college campus. She found in college that writing in various forms comes very easily and writing things down always helps her organize her thoughts.
Anna graduated with a Bachelor of Arts in Communication Arts from Reinhardt University and landed her first job as an editor at a publishing company. While she absolutely loved the work of editing, it came with the risks of the corporate world today to which she fell victim: The Layoff. After The Layoff, she then started working with an AIDS service organization and definitely fell in love with the non-profit world. She ran events, procured and processed donations, she found an extreme affinity for the totally nerdy non-profit donor database The Raiser's Edge, and was in charge of all electronic communications regarding events and fundraising. She truly felt that her desire to help people was being achieved through her natural communications and bridge-building skills.
Since then and while awaiting the birth of her first child, Anna helped several other Atlanta-area non-profits with communications and The Raiser's Edge. She is so happy and honored to be the Director of Editorial and Operations with Vexteo Media Group where she believes she can make her biggest impact yet: helping content creators follow their dreams, develop their stories, and share the story inside of them. She believes we all have a story inside of us and that others absolutely need to hear it.
Anna lives with her family that includes lots of pets smack dab in the middle of the eastern seaboard of the US.